Main content starts here, tab to start navigating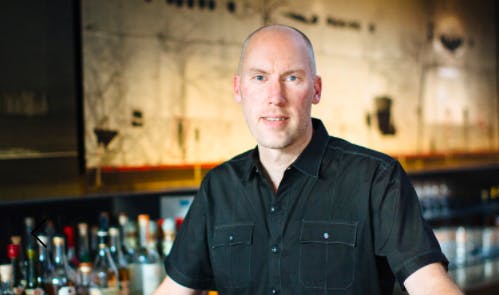 Eric Johnson
Eric Johnson is a 20 year veteran of the San Francisco bar scene and is part owner of Bar Agricole and Trou Normand.
Eric has worked in almost every different type of bar in San Francisco, from neighborhood watering holes to cocktail bars and when not sipping Calvados can often be found fumbling with acoustic guitars that are far nicer than he deserves or exploring Northern California via motorcycle.
He was educated with excessively liberal tendencies in the realm of New England, has lived abroad and can hold passable if elementary dinner conversation in a couple languages besides his native tongue. Animals seem to like him, and he can pilot most motorized vehicles from two to eighteen wheels when not living just north of San Francisco where all the best winding roads can be found.